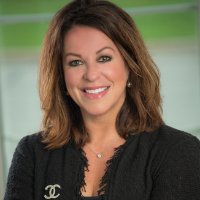 Broker/Owner
248-808-2525
Kelly@GoNewCentury.com
I have been in the real estate and mortgage business for over 15 years. I decided to become a realtor because I wanted to "change the face of real estate"…. I'm not your typical realtor. I will give you the pros and cons of each home before you make an offer. I want to educate you and help you make the right decision. My experience in the mortgage business and all of my contacts will help you to feel comfortable and confident in the home buying process with zero pressure. I am proud to have over 100 "5 Star Reviews" and have been an HOUR Detroit Real Estate All Star for the past 5 years in a row.
After being an agent for many years, I decided to open my own company. I feel the "boutique" style of real estate has a more personal vibe and gives you the complete service and attention you deserve.
There are a million agents to choose from, but if you choose to work with me, I will guarantee you the highest level of service and integrity. I treat everyone as my #1 priority. No exceptions. I am always accessible and I return phone calls and emails promptly. If you are thinking of buying or selling, give me a call. I will do my best to make sure you are 100% satisfied.
I look forward to working with you.